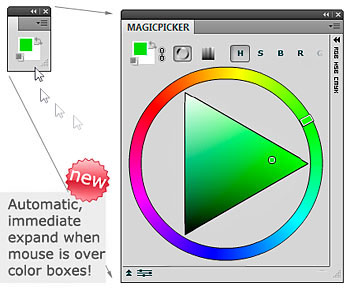 well atlast a working version of the painter color wheel for photoshop,
it works pretty amazing just like in painter , but it aint free.... and it aint so expensive.
photoshop cs5 does have its own color wheel, but it aint so easy to access well.
there are free variations of the painter wheel out there but they seem to be all buggy...
anyways
do check it out :)
http://anastasiy.com/panels